MILITARY AND AEROSPACE COMPONENTS
AT THE READY
Available for Same-Day Shipping!
Your Complete Source for MIL-STD-1553 and Ethernet Connectivity Products to Address Military Avionics, Aerospace, Industrial and Government Agencies
On-Demand, Custom
Cable Assemblies
High-Quality & Quick Turnaround
Urgency Is In Our DNA
Products Shipped
Same-Day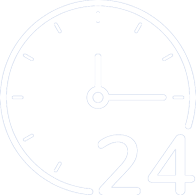 Get Our NEW
Product Guide
MIL-STD-1553 CINCH EQUIVALENT PRODUCTS
The Complete MIL-STD-1553 Source
MilesTek offers a range of products that have the same form, fit and function as select MIL-STD-1553 Cinch components. These alternative options can be used in place of their Cinch counterparts & are in-stock for same-day shipping.
LATEST FROM OUR BLOG
4 Reasons Custom Products Might Be Exactly What You Need
MilesTek keeps an inventory of thousands of products used in military avionics, aerospace, industrial, and government projects. And yet we. . .